Plassene er merket med tilstrekkelig avstand slik at det kan overnattes. Dette er ment å være en parkeringsplass for bobiler, ikke en campingplass. Derfor er det tilrettelagt med 10 uttak for strøm, men det er ikke muligheter for tømming eller tilgang på vann.
Pris kr 150,- pr døgn, eller kr 25,- pr time
Koordinater: 58.44858 / 6.00649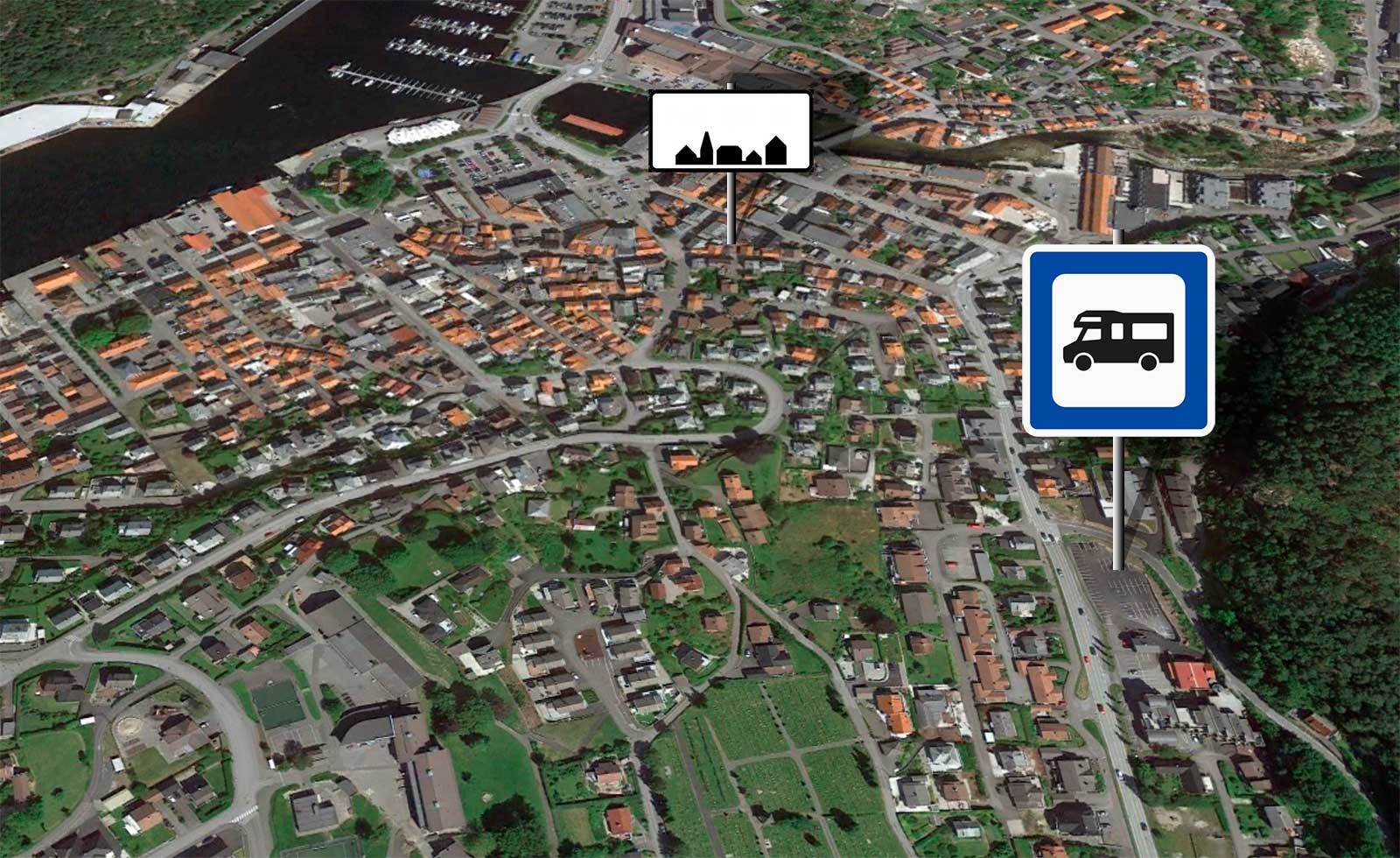 In english
We have 10 marked spaces for caravans at Sokndalsveien. The area is centrally placed, with only 5 minutes walk to the town centre.
These are marked for overnight stays, with necessary space betweeen them. The area is a caravan parking area, not a caravan camp. Consequently we have 10 power outlets, but no waste disposal or sanitary facilities
Price kr 150,- pr day, or kr 25,- pr hour